Upcoming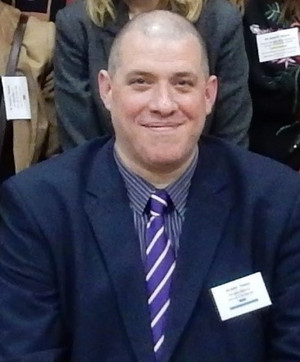 We are greatly saddened to learn of the death of Professor John Fossey on 15th April 2022. John has been recipient of many of the JSPS international funding programmes throughout his career. JSPS has supported his long and very successful collaborations with researchers in Japan working in the area of metal mediated asymmetric catalysis, particularly with the Departments of Chemistry at The University of Tokyo and Ochanomizu University.
John was elected to the Executive Committee of the JSPS Alumni Association of the UK and Republic of Ireland in 2009 and has been Chair since 2017, a role he fulfilled with exemplary diligence and dedication. John generously gave his time to supporting and increasing the prominence of the activities of JSPS London. He reliably helped to navigate the current international collaborative landscape with most recently ideas to reignite Japan-UK collaborations that have slowed considerably because of the COVID-19 pandemic. We hope to initiate these ideas in memory of John. He has made endless contributions towards guiding the academic success and career development of the next generation of researchers working between Japan and the UK with remarkable drive and energy to realise new opportunities and interactions, as well as championing gender equality in the sciences.
John and his considerate and kind character will be hugely missed by the JSPS community and our heartfelt condolences are with his wife and three children.

(日本語)
令和4年度「卓越研究員事業」の公募が公表されました。
本事業は、若手研究者が安定かつ自立して研究を推進できる環境を、産業界を通じて実現するとともに、産業界をはじめとして若手研究者が活躍し得る新たなキャリアパスを提示することを目的として、文部科学省において実施する事業です。
本事業では、本事業では、博士人材の採用を希望する研究機関からポストを提示していただき、並行して若手研究者からの申請を受け付けます。次にポスト提示機関と若手研究者は個別に交渉(当事者間交渉)を行います。申請のあった若手研究者の中から、文部科学省が優秀な人材を「卓越研究員候補者」として選考し、当事者間交渉が完了した場合に「卓越研究員」として決定します。機関が提示されたポストに「卓越研究員」が採用された場合に、支援を行う事業です。
※支援予算には限りがあるため、卓越研究員候補者を採用した場合に、補助金の支援を確約するものではありません。必ず公募要領をご確認ください
申請者(若手研究者)の申請期間は、令和4年5月12日(木)10:00~6月16日(木)17:00 (日本時間)です。
※申請要件等については公募要領をご確認ください。
令和4年度の研究機関からの提示ポストは、下記ウェブサイトにて5月下旬以降に公開します。
https://www.jsps.go.jp/j-le/post_list.html
【主なスケジュール】
5月下旬(予定)~ ポスト公開開始
5月12日 若手研究者の申請開始
6月16日 若手研究者の申請締切
ポスト公開後~ 当事者間交渉(詳細はポスト情報を確認してください。)
9月 候補者選考に係る審査
10月 選考結果の通知(卓越研究員候補者の決定)
   卓越研究員の決定
10 月以降 採用機関において卓越研究員としての研究活動開始
ご興味のある方は、下記ウェブサイトにアクセスし、公募要領等をご確認ください。
日本学術振興会卓越研究員事業HP:https://www.jsps.go.jp/j-le/index.html
文部科学省卓越研究員事業HP:https://www.mext.go.jp/a_menu/jinzai/takuetsu/index.htm
*令和4年度リーフレット、パンフレット*
本事業のリーフレット、パンフレットをウェブサイトに掲載しています。ぜひご覧ください。
日本学術振興会HP:https://www.jsps.go.jp/j-le/leaflet.html

(ENGLISH)
This is Human Resource Development Program Division, JSPS. Thank you for your continued support.
Public offering of Leading Initiative for Excellent Young Researchers (LEADER) in FY 2022 has been opened. This project works to show new career paths to young researchers which they can succeed with, for example in industry circles, while creating through industry, academia and government, a stable and independent position for young researchers who would tackle new areas of research. With these objectives at its core, the LEADER program was launched by MEXT.
Those who wish to apply should check the application procedure and submit application documents through the electronic application system by the application deadline.
【Application period】
From 10:00 a.m., Monday, May 12, 2022 to 5:00 p.m., Thursday, June 16, 2022 (JST)
The posts offered from the research institution will be publicized on the website of JSPS in late May.
https://www.jsps.go.jp/j-le/post_list.html
【Schedule】
・Late May(tentative)~ 
Publicize the post list
・May 12 – June 16 
Young researchers apply to MEXT for "Excellent Young Researchers (EYR)"
・After the posts has publicized  
Negotiations among the parties
※For details, please refer to the Application Guidelines etc.
・September
Review of the applicants (young researchers)
・October 
Selection of EYR candidates (Notification of the result of screening to applicants)
Determination of EYR
・October or later
 Start of research activities as an EYR
If you are interested in this project, please visit the website below and obtain detailed information by "Application Guidelines" etc.
(*The English version of the application guidelines will be published in mid to late May.)
https://www.jsps.go.jp/j-le/koubo_kenkyu.html
*The brochure for FY2022*
The brochure for LEADER program are available on JSPS website(Japanese only)
JSPS HP:https://www.jsps.go.jp/j-le/leaflet.html


(English)
JSPS contributes to sharing data on research across the humanities and social sciences under the Program for Constructing Data Infrastructure for the Humanities and Social Sciences. Japan Data Catalog for the Humanities and Social Sciences (JDCat) was created as a component of this program. It facilitates access to humanities and social sciences data provided by research institutes participating in this program. JDCat compiles metadata (e.g. information on authors and time periods) provided by these research institutes. An English version of the Catalog is also available. (Some metadata are omitted.)
URL https://jdcat.jsps.go.jp

(日本語)
「人文学・社会科学データインフラストラクチャー構築推進事業」では、人文学・社会科学研究に係るデータの共有・利活用の促進を目指し、総合的な基盤を構築しています。本事業の一環として、人文学・社会科学総合データカタログ(JDCat)を構築しました。JDCatは、本事業の参画機関が提供する人文学・社会科学分野データのメタデータ(作成者、作成時期などの情報)の一括検索が可能なデータカタログです。また、英語版もご利用いただけます(一部データを除く)。
URL https://jdcat.jsps.go.jp

This programme provides the opportunity for short-term visits for pre- and post-doctoral UK researchers and European, North American and Canadian researchers based in the UK and Ireland, for cooperative research with leading research groups at Japanese Universities and Institutions. The programme is designed to provide researchers with first-hand experience of the research and living environment in Japan, whilst expanding academic exchange between Japan and the UK or Ireland. Researchers from any fields; Computer, Engineering, Health, Biological, Life, Natural and Physical Sciences, Mathematics, Humanities and Social Sciences etc. are eligible to apply. Awards will cover visits of 1 to 12 months.
Fellowship Start Period: 1st November 2022 – 31st March 2023
Closing Date: Wednesday 1st June, 2022
Completed applications should be sent to JSPS London.
Please download the application documents from here

JSPS Postdoctoral Fellowship for Foreign Researchers (Standard Term)
Application Deadline: 6 May 2022 17:00 (Japan Time)
Fellowships must be started between 1 September to 30 November 2022
Please visit this web page for further information: Application guidelines