Upcoming
Bilateral Joint Projects with JSPS' Counterpart Funding Institution in the UK (The Royal Society)
This scheme is based on an agreement with The Royal Society. JSPS will cover the costs of the Japan team, and The Royal Society will cover the costs of the UK team.
- It is intended that JSPS and The Royal Society will fund the same joint research projects.
- The counterpart UK team leader is to submit an application to The Royal Society. Applications submitted by one side only will not be accepted. Japan and UK team leaders should therefore be sure that their counterpart submits a matching application.
*Please note under this scheme only joint research projects are supported and not Seminars.
[ read more... ]

This event includes a Japanese lesson and orientation seminar to help JSPS Fellows soon to go out to Japan to prepare for this research trip.
* This event is by invitation only.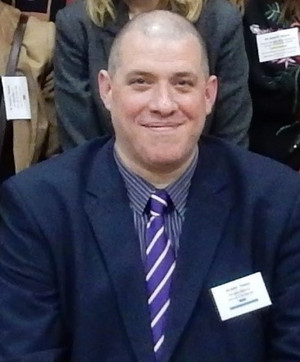 We are greatly saddened to learn of the death of Professor John Fossey on 15th April 2022. John has been recipient of many of the JSPS international funding programmes throughout his career. JSPS has supported his long and very successful collaborations with researchers in Japan working in the area of metal mediated asymmetric catalysis, particularly with the Departments of Chemistry at The University of Tokyo and Ochanomizu University.
John was elected to the Executive Committee of the JSPS Alumni Association of the UK and Republic of Ireland in 2009 and has been Chair since 2017, a role he fulfilled with exemplary diligence and dedication. John generously gave his time to supporting and increasing the prominence of the activities of JSPS London. He reliably helped to navigate the current international collaborative landscape with most recently ideas to reignite Japan-UK collaborations that have slowed considerably because of the COVID-19 pandemic. We hope to initiate these ideas in memory of John. He has made endless contributions towards guiding the academic success and career development of the next generation of researchers working between Japan and the UK with remarkable drive and energy to realise new opportunities and interactions, as well as championing gender equality in the sciences.
John and his considerate and kind character will be hugely missed by the JSPS community and our heartfelt condolences are with his wife and three children.

(English)
JSPS contributes to sharing data on research across the humanities and social sciences under the Program for Constructing Data Infrastructure for the Humanities and Social Sciences. Japan Data Catalog for the Humanities and Social Sciences (JDCat) was created as a component of this program. It facilitates access to humanities and social sciences data provided by research institutes participating in this program. JDCat compiles metadata (e.g. information on authors and time periods) provided by these research institutes. An English version of the Catalog is also available. (Some metadata are omitted.)
URL https://jdcat.jsps.go.jp

(日本語)
「人文学・社会科学データインフラストラクチャー構築推進事業」では、人文学・社会科学研究に係るデータの共有・利活用の促進を目指し、総合的な基盤を構築しています。本事業の一環として、人文学・社会科学総合データカタログ(JDCat)を構築しました。JDCatは、本事業の参画機関が提供する人文学・社会科学分野データのメタデータ(作成者、作成時期などの情報)の一括検索が可能なデータカタログです。また、英語版もご利用いただけます(一部データを除く)。
URL https://jdcat.jsps.go.jp

Following careful consideration of UK government advice on the evolving novel coronavirus pandemic, we will be holding no in-person meetings or events for the foreseeable future. If you need to contact us during this time, please use our enquire e mail address: enquire@jsps.org
Funding calls for programmes that support international collaboration will be proceeding, although timings may change, and we will continue to provide guidance to our research fellows and larger grant awardees. Particularly if you are a recent awardee or prospective applicant and wish to discuss your plans to use JSPS funding, please do get in touch via our enquire e mail address.
Our programme of meetings and events have moved to on-line platforms. New events will be announced on this webpage.